---
MEDIA CONTACT
Linda Strick,
Perfect P.R.
(310) 452-0186
Email:
perfectprforyou@gmail.com
---
Health Care
updated 2/15/2010
How To Select A Health Insurance Plan
and
Health Care Reform
Survive on your own terms
updated 8/13/2007
An extension of resource to complement solutions set forth in Linda's book "What Next?"
____________________
____________________
Personal
Insights:
THE SOOTHESAYER INTERNET NEWSLETTER
Linda Schurman
Editor and Publisher
December 2013
Important Points of Reference(astrologers):
Dec. 3rd New Moon at 10 degrees of Sagittarius, Full Moon December 17th at 25 degrees of Gemini (on the USA Mars square Neptune), Mars enters Libra on Dec. 8th and will remain in the sign until July 26th 2014, is square Pluto on the 31st moving into a grand Cardinal Cross January 2014 through April 2014, Dec. 9th through the 17th, Jupiter is trine Saturn, Mercury goes into Sagittarius Dec. 5th through the 17th, square Neptune.
Get ready for a bumpy ride!
Last month, the Cartel continued its effective manipulation of Wall Street (stocks reaching highs) and the spot price of gold (plummeted downward), while it is now openly known that the dollar has lost its place as the global currency, the price earnings ratio in the stock market makes no sense, newly appointed Chair of the Federal Reserve, Janet Yellen announced her "continuance" of holding down interest rates, keeping the dollar weak. China announced it is going to emphasize making products to be sold domestically rather than exporting abroad as the yen strengthens and replaces dollars in trade. Interestingly, there is a rumor that Goldman Sachs has made one of its "tricky deals" with Venezuela, a cash-strapped nation. The deal is that Venezuela will swap its considerable amount of gold for dollars. The gold will go into a depository in Europe and it is vague whether it now belongs to Goldman Sachs or is being held at their discretion. I am suspicious and cynical when it comes to Goldman Sachs, the entity that sold Greece the bad mortgages in the form of "credit default swaps" that all went down the tubes in 2008.
The mainstream news media spent huge amounts of time on the Obama Care quagmire; a patchwork quilt that is more patch than quilt and whose software highlights the incompetence of outsourced , patched-together, cost-saving hiring of uncoordinated technical people. But much more time was spent talking about the druggie mayor of Toronto, who is "cracking up" in public. (We all know how essential this news is to all of us.)
As I predicted last month, Mother Nature struck out - tragically in the Philippines with the worst typhoon in recorded history and in Indiana and Illinois with the worst tornado ever recorded in that area. In Arizona, she dumped one year's normal rainfall in 24 hours. Mt. Aetna staged a major eruption in Italy and a volcano erupted in Indonesia on the island of Sumatra. A total of 39 volcanoes are currently erupting throughout the world. An article in "Care2" newsletter by Judy Holland just reported on Nov. 29th, that a massive chunk of ice estimated at 22 miles by 12 miles (about the size of Singapore) has just broken off Pine Island Glacier in Western Anarctica. South of Tokyo in the Agusowara Islands, a volcano is erupting, giving birth to a new island. She is far from finished. In fact, with the coming long term afflicted transit of Mars in Libra, we are headed for "mighty winds" throughout the world in the coming months.
Interestingly, I saw afflictions to Uranus that symbolizes electricity grids. The U.S. actually ran nation wide tests on the grid in November. Certainly, these weather disasters caused major power outages in the effected locations.
The Economy:
The Cartel's handiwork will likely keep stocks up this month as Jupiter is trine Saturn and Mercury will trine Uranus on the 11th. I do not see how they can keep this going next year as the Grand Cardinal Cross will dominate the picture in 2014. Pluto will oppose the US Sun and square the US Saturn as Uranus and Mars square it, while Jupiter in Cancer conjuncts it, enlarging the pattern that signifies real dangers to the cohesion of both governmental and financial institutions throughout the world, and certainly here in the USA. There may be a notable sell off the first week of Dec. with a quick recovery, but that unstable cycle is unlikely to manifest this month, lying instead in the months ahead.
Other nations are marching ahead with their own agendas, most of which have lost respect for the US and blame us (rightly so) for the criminal behavior of US based giant transnational banks and our unwillingness to implement meaningful prosecutions of the banksters or institute meaningful reforms. A real "wow" factor is the recent statement by Pope Francis I, that is openly critical of unregulated capitalism, the greed of the rich and the powerful, a lack of concern for the poor, and inequality of opportunity for people throughout the world.
With respect to these forecasts, I would like to recommend the most recent December/January Edition of The Mountain Astrologer. The article by Bill Herbst entitled "Uranus-Pluto and the American Grand Cross" is comprehensive, well documented and beautifully written. He states: "While I did not then (and do not now) claim to know for sure the exact nature or precise sequence of events that will propel the 2010s into the rarified club of supercritical decades, this one crucial piece of astrological information utterly convinced me that events will indeed occur to foment the resulting period of crisis that will reflect the entire pantheon of Uranian-Plutonian responses. These include dramatic and sudden change; pockets of social chaos; global swaths of decay, destruction, and death; resource wars; movements of social disobedience; long-needed reforms in the institutions of commerce and finance, due to economic collapse -- in short, the onset of a brave new world composed of equal elements of the very best and worse in human nature, drawn from the practical wisdom of the past and experimental solutions from a never-before-seen future."
Other nations:
Syria's chart is getting hit by Mars this month, possibly turning the tide in the civil war there. Saudi Arabia is getting stress from many different directions throughout 2014 which could destabilize their leadership. They are angry with the US for making an agreement with Iran with regard to their nuclear capabilities. They may be headed into a civil war over the coming years connected with the warring factions within the royal family. Egypt, Yemen, Iraq and Somalia are getting hit by the Cardinal Cross and increasing tensions in these nations.. Pluto and Jupiter are hitting the chart of Japan which could symbolize major crises with Fukushima in their attempt to get rid of their nuclear contamination. In addition, there are significant tensions with China.
The transit of Mars in Libra will hit China's chart heavily next year, while Saturn is square its Mars/Pluto conjunction in their 7th House (enemies). They will likely become more militaristic so they may secure the rich oil deposits in the South China Sea. Right now, Japan is also claiming they have rights and control over this region. We are pledged to support Japan. China is building an impressive fleet of nuclear submarines capable of launching nuclear missels. They have the largest standing army in the world.
The US has nuclear submarines in that area and China will likely "flex its muscle" as they are on the rise in the world just as the US is losing respect with many nations. This nation is normally not inclined to "invade" nations and start wars, but they are sending out strong signals not to mess with their intentions to buy up or control the world's oil and gas reserves. They have also recently announced they will emphasize selling products to their own people and put less emphasis on selling abroad. Their currency is strong and is now used in trade.
Washington Politics:
President Obama's ascendant is taking a square from transiting Saturn this month, and again in June and August of 2014. This requires of him that he reorganize and reassess his positions. It challenges his leadership on many levels. Mars is going over the Saturn and progressed Mars of the U.S.A. January through June 2014. It will be a real challenge to stay out of wars or conflicts during this time. Conflicts present themselves between the political parties, the rich and powerful vs. the people-at-large, The Pluto/Uranus conjunction during the 1960s produced the Civil Rights Movement involving race and the Anti-War Movement involving the Vietnam War. This time, numerous conflicts are emerging within our country involving contrasting ideologies, the use and abuse of power and our failed economy for all but the privileged few.
Final Thoughts:
The calendar informs us that this is a grand season of holidays. From Black Friday to New Years' Eve, commercials invade our space in their attempt to hook us on buying everything in sight, buoying up the stocks of retail companies and bringing "cheer" to Wall Street.
I am truly amazed, however, at how many people are truly repelled by all this; how many long for simpler times when these holidays supported intimate family gatherings, beautiful sacred music, giving to the needy, and enjoying the festival of lights everywhere, symbolizing a triumph over the darkness of Winter and an elevation of the human spirit.
In these times in which the future of life on earth is at stake, in which hopelessness seems to peer out at us across wars, typhoons, and economic disasters, I see a real and substantial dawn of a new day as people are finally facing truths they need to see and exhibiting an authentic will to change. I recently attended an event at Cornell University from the Center for Transformative Action. Eleven people presented how they, as individuals, developed solutions to global problems by targeting particular areas. From new eco-enterprises in developing nations, grand innovations, designing local credit unions, effective local demands for justice, to art created in devastated nations, we were mesmerized by the unbridled passions of these people. They were too busy to feel overwhelmed; too committed to feel helpless, too inspired to feel defeat. These people represent an ongoing and burgeoning victory of humankind's absolute best.
As the starry cosmos lights up the night sky, I am reminded that the most divine presence in the universe cries out for recognition. Its symphony lovingly engages our minds and hearts. Its promise is that we will be renewed and transformed.
Have the happiest and most joyful of holidays!
Linda
Linda Schurman
Note: I welcome all your comments whether they are critical or complimentary. This site represents astrology as a tool for a deeper understanding of the themes and issues of our times. This period in which we all live may be the most critical time for human civilization ever! It is my wish that we all do our best with whatever talent we have been given, to further the survival and evolution of life on planet earth!
our email is: soothesayer@usa.net
<![if !vml]>
<![endif]>
Linda has been a guest multiple times on "Coast to Coast AM with George Noory".
<![if !vml]>
<![endif]>
Linda on "YouTube"
http://www.youtube.com/watch?v=hXSHfbMRlco&feature=youtu.be
To Book Individual or Business Consultations with Linda Schurman...
Email: soothesayer@usa.net Voicemail: (607) 273-1312

(leave your name & phone#, she will get back to you as soon as possible)
My book "What Next? A Survival Guide to the 21st Century" is in print. It is on sale on through my publisher.....
Click here to buy
I have been working steadily on this publication for nearly four years. The research I have done has been a "wake-up call" for me as I have tracked the historic trajectories that have led us to where we are now: at the critical point of choosing either extinction or illumination.
However, I am greatly encouraged at discovering that many people are developing new and innovative technologies that can solve the coming energy crises and are conceiving of new, more egalitarian economic systems and societal transformations. These pioneers may help us to navigate this "age of transition" from cannibalizing our planet to living in concert with the earth and each other.
Our journey through the great constellations has taken us to this place in time, this powerful historic point, this great challenge to human survival and evolution. It will take great courage on all our parts to open our hearts and minds to the level of truth needed to fulfill the great prophecies given to us through the ages. I think we can do it!
---
WHAT NEXT?
A Survival Guide to the 21st Century
Since the turn of the Millennium, the volume has been turned up. Global warming, species extinction, economic catastrophe, political and corporate corruption, terrorism and war all shout for our attention on a daily basis.
"What Next?" calls for a stop to the insanity. Author, Linda Schurman explains the history of our times that led us into this seemingly uncharted territory, by actually charting the planets and their personal message to each and every one of us. She offers an unflinching diagnosis of humanity's current descent into the "end times" so often referenced in books of prophecy. Her message informs us we do not have to be casualties; that rather than marching toward the "age of extinction", we may be entering the "age of transition".
Ms. Schurman has been predicting our predicaments for over thirty years. She highlights how to survive and thrive financially within an entirely new context. She illustrates how we will likely invent our way out of the looming energy crises. Her insights shed light on how to restore health to the earth, inspiration to the individual, and meaning to the community. She answers the question we are all asking: "What can we do now?"
____________________
About the author:
LINDA SCHURMAN has had a private practice in astrology for over thirty- four years. She serves an international clientele that includes corporations, financial service companies and private individuals. Linda holds a B.A. in English and Education and is the author of numerous articles. She is currently editor and publisher of the newsletter "The SootheSayer" which is in print and online at (http://soothesayer.com). A long-standing member of the National Council for Geocosmic Research, she has appeared on radio and television. A mother to five grown children and grandmother to six, she resides in Ithaca, New York.
Click here to buy
---
Reviews
---
The Mountain Astrologer is recognized as the best astrology magazine in the world.
http://www.mountainastrologer.com/book_rvu/rvu2008/rvu808.html
What Next? A Survival Guide to the 21st Century, by Linda Schurman, Lazer Lady Publishing, Inc., 2505 Anthem Village Dr., Ste. E-165, Henderson, NV 89052 USA, 2007. Softcover—164 pp.—$15.95 (ISBN 978-0-9796900-2-0). Available from: www.lazerladypublishing.com
Linda Schurman has maintained a private practice in astrology for more than 34 years. She is also a studious observer of the larger world stage, including domestic and global politics, climate change, financial markets, and social justice.
What Next? A Survival Guide to the 21st Century is a concise book that addresses the daunting issues of our time. This book is clearly written for non-astrologers. The specific astrology in the text is minimal; however, the author offers an educated view of the challenges we all face. The information, though directed to the general public, provides a timely and useful context for the concerns that clients bring to practicing astrologers every day.
The first chapter, "Pluto in Sagittarius (Nov. 1995 – Nov. 2008)," sets up the immediate background of where we are now by recapitulating the big themes of these years — Globalization, Financial Speculation, Religion, Law, Education, and the Media.
The next three chapters cover a similar range of themes and are organized around the outer planets' transits: Uranus in Pisces (Mar. 2003 – Mar. 2011); Neptune in Aquarius (Jan. 1998 – Feb. 2012) (Septile Pluto 2001 – 2011); and Pluto in Capricorn (2008 – 2024), Uranus in Aries (2011 – 2018), Neptune in Pisces (2011 – 2026).Schurman also writes on the upcoming Jupiter–Saturn conjunction in Aquarius (Dec. 2020)and offers a chapter on "Sedna — A Planet of the 21st Century." Although the book is organized by astrological motif, and there are key astrological charts in the Appendices, the body of the text is informed by the work of (non-mainstream) journalists and economists.
Given the subject matter, Linda Schurman's book has a necessarily unflinching tone; she diligently refers to research on global warming, the energy crisis, corporate and political corruption, and other such matters. This author writes a large story in accessible language. She combines a view of the forces at work in the greater world with a positive and practical set of ideas for managing life in these often overwhelming times. For example, Schurman makes "prophecies" and suggestions throughout the book: Chapter 4 contains sections on the Worst-Case and Best-Case scenarios, as well as "The Quiet Revolution — Moving into the Solution" and "New Frameworks of Consciousness." Chapter 3 includes some investment recommendations and has a special section on solar design.
Linda Schurman is facing reality and yet also holds an impressively hopeful vision for the future. If you feel confused by the complexity of the times, her book will help you to sort out what has happened, who is responsible — and what we can do now (as she writes in the Introduction) to help ourselves become "able to 'invent' our way out of even the most profound set of challenges."
— reviewed by Mary Plumb
---
by K. Diaz
A Practical and Spiritual Survival Guide for the 21st Century, September 12, 2007
There are several doomsday books that have been written that question our ability as a species to survive the threat of global warming, the impending energy crisis and a world that is imploding with new super bugs and looming pandemics, all of which are eventually guaranteed to wipe out civilization as we know it. This book, written by a well-renowned and incisive astrologer, not only points out the harsh truth about what the future holds for our planet and its people should we decide to continue our xenophobic thinking and behavior; it also provides hope through concrete scientific information, backed up by several references from well-respected professionals in their specific fields. The author also shows, through previous astrological patterns, how we are destined to repeat our mistakes with much graver consequences unless we choose to raise our consciousness in a way that connects us with every thread that runs through the universe and to realize that we all individually and collectively play a part in the future of our Mother Earth. The message that she brings to the table is that we are all our brothers' keepers. The book is concise and easy to read without the usual technical vernacular used in most astrology books, although it provides charts of nations and events to prove her points to the astrology student or professional. A beautifully written book that provides hope for change and a different future for our children and grandchildren in a world currently devoid of compassion and understanding for one another.
---
Bonnie Neely
Important NOW Book, August 28, 2007
What Next? by Linda Schurman is an astute account of the world's affairs, political, ecological, and economic, as they are today. Linda, a well-known astrologer makes dire predictions about where we are headed as a world, but she emphasizes it is up to us...we have choices, because although the planets and heavens have patterns that are read as given proclivities to certain events, they are not absolute because mankind's will can change events or prevent some. The book is important reading for our time, because we are running out of time for changing our fate. For professionals, Shurman gives official astrological charts to back up all her predictions. For the general public, we need this book to wake us up to what will likely happen if we don't act now. A MUST READ! I highly recommend this book.
---
Click here to buy
Dealing in securities and/or futures contracts has inherent risks. Profits might be made but losses might also be incurred. No assurance of profits can be given, or should be taken to be given, in any way. Prospective investors/traders should be aware of the potential risks of investment in securities and/or futures contracts and should only make the decision to invest, or trade, after careful consideration and performing due diligence. If you are in any doubt as to any aspect of dealing in securities and/or futures contracts, you should consult a licensed investment adviser, securities dealer, futures broker or a person who is qualified and/or licensed to give such advice.
Linda Schurman and/or Richard Schurman as SootheSayer, and its contributors, is not qualified or authorized/licensed to give investment advice, securities recommendations or futures trading advice. If you wish to obtain investment advice or securities/futures recommendations, you should consult a licensed investment adviser, securities dealer or futures broker. You should not regard any comment or expression of opinion of SootheSayer, or its contributors, as investment advice or securities recommendations; nor should you act upon any investment advice given or securities/futures recommendations made to you by a person who is not qualified or licensed to give such advice or to make such recommendations.
The information herein is for educational purposes only. SootheSayer, its contributors, and/or their assigns make no guarantee, that even with the best education and guidance available, you will become a successful trader or wealthy. Neither the presenter, Publisher, or Distributor can assume any losses that may be incurred by the use of the methods described herein and any such liability is hereby expressly disclaimed.
---
Click here to buy
What Next?
A Survival Guide to the
21st Century
more...

Click here to buy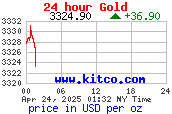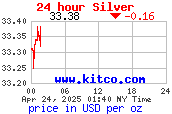 "One hundred thousand lemmings can't be wrong."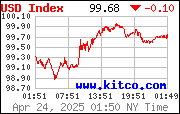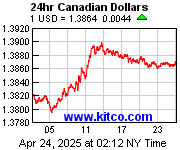 (How much CAD to buy 1 USD)
Quotes are for information only and delayed by at least 20 minutes.
following are six links that, over time, offer excellent insights into the financial crises we need to understand
_______
We will be recommending and/or
mentioning other books from time to time, therefore, for your convenience, we have established an association with.....

Our friend, Eldon Taylor has launched a new book....
Following provides an effective course for starting an online business.
__ _______
_______