.
.
.
|
.

CONTACT
(607) 273-1312
Email:
soothesayer@usa.net
---
MEDIA CONTACT
Linda Strick,
Perfect P.R.
(310) 866-1168
Email:
perfectprforyou@gmail.com
---
Survive on your own terms
updated
1/30/2016

An extension of resource to complement solutions set forth in Linda's book "What Next?"
____________________
____________________
Personal
Insights:

THE SOOTHESAYER INTERNET NEWSLETTER
Linda Schurman
Editor and Publisher
February 2016
.
.
Important Points of Reference
(for Astrologers):
New Moon Feb. 8th at 19 degrees Aquarius sextile Uranus and square Mars, Full Moon Feb. 22nd at 3 degrees Virgo opposition Neptune, Mars is sextile Pluto Feb. 1st through 3rd, Mercury is trine Jupiter Feb. 5th, Venus is trine Jupiter Feb. 10th, Mercury enters Aquarius Feb. 14th and is sextile Saturn Feb. 24th, Mercury is sextile Uranus on Feb. 26th, Venus enters Aquarius Feb. 17th and is sextile Saturn Feb. 29th.
.
.
.
The Coming Aquarian Age:
Leo the "star" vs. Aquarius the "constellation".
As we in the U.S. plunge into the primary elections that will nominate our next president, the issue looms before us as to what constitutes a real leader. Who will be enough of a "star" to attract our attention yet be attuned to the real needs and ideals of the "constellation" of people who, in a democracy, comprise the electorate? A crucial part of this challenge is whether or not "the people" are familiar with what is going on in the world, are literate and informed enough to know the actual persons and institutions that are in control of economies and foreign affairs. In short, we need to know what institutions and who personally have acted in the interests of Americans vs. those who have effectively "screwed" us out of our wealth, our health, and even, at worst, our future existence.
Leo, the "star", is a sign whose strong points are image, style and charisma; the ability to "play the role" of the longed-for leader who will "take care of us" - the benevolent monarch who will defend our turf from the bad guys. The media is a playground for Leo, a natural stomping ground. Bill Clinton is a Leo Sun, George W. Bush has Leo rising, Barak Obama has a Leo Sun, and Donald Trump has Leo rising. Recent leaders have been from the Pluto-in-Leo generation (born 1939-1957); Pluto representing how and where the masses of people focus their attention and support the concentration of wealth and power.
Aquarius projects the image of the "friend to all", whose interests are our interests. The chart of the U.S.A., July 4th, 1776, has its Moon in the sign of Aquarius and expresses the revolutionary ideal of a government by and for the people; i.e. the "constellation". Abraham Lincoln, Franklin D. Roosevelt, and Ronald Reagan were born with their Sun in Aquarius. They all had broad appeal and represented a significant collective change in the direction and the mindset of the masses. Lincoln freed the slaves, fought the Civil War, and preserved the union. Roosevelt held people together, passed great populist legislation through the Great Depression and fought World War II. Reagan uplifted America's self-image, ended the Cold War with The Soviet Union, moved the nation to the "right" politically, and restored people's confidence in the nation after a decade of disappointments.
Aquarius is also associated with science, innovation and technological progress. The emerging new leaders will have to be proficient and articulate in these subjects. In addition, they will need to understand the consequences of technological development in erasing employment for millions, creating weapons of mass destruction, environmental destruction, and the profound loss of equality of opportunity. They will need to summon the will and the passion to promote innovation in the service of humankind rather than its elimination.
The question is: who will effectively lead us into the Aquarian Age that comprises monumental planetary-wide challenges that humanity as a whole has never before faced.
The Economy:
I am astonished that the media-at-large is not reporting that China's stock market has crashed twice; in July 2015 and Jan. 2016. The consequences are unfolding before us. They have accumulated a dangerous level of debt which they are trying to fix by devaluing their currency four times since July. Their local air pollution is so bad it is a public health hazard and, worst of all, their leadership seems to be stymied.
I am further astounded that none of the candidates for president in either party are bringing up that our own stock market has fallen over the cliff and descended into bear market territory. Oil prices went down around $29 a barrel and many of our shale industries are going out of business. Since we signed the historic agreement with Iran, their oil will be coming onto a market already saturated, making matters even worse between them and their enemy, Saudi Arabia, whose oil based economy is rapidly sinking.
There is literally no shipping traffic in the No. Atlantic Ocean anywhere, making it apparent that stores are not ordering products. Walmart, the nation's litmus of retail, is closing down hundreds of its stores. Even though gas prices are low, people are paying down their considerable debt instead of buying products because incomes are low, jobs pay less and are less secure. Jupiter in the sign of Virgo, governing work and health (in this sign until early September) has shown an increase in hiring, but this will not last since the economy is sinking fast. There was a bump up in the stock market at the end of January, but few think this means an upward trend. Interestingly, Iceland has granted its citizens mass debt forgiveness. Historically, there is a precedent for this and it is called a Jubilee.
It will be interesting if, in the future, other nations consider this option which, of course, would change all the rules.
The New Moon chart on Feb. 8th looks grim for Washington pointing to more bad news about the economy and more terrorist, military and gun violence to contend with, as Mars is inconjunct Uranus and the Ascendant with Pluto and Venus square it. Mars will transit Pres. Obama's Midheaven the end of this month through March 6th, bringing up a series of crises in his administration that he does not want to emerge in his last year in office. Venus is the planet in astrology that is connected to currencies and their stability. Currently, currencies are falling in value in Canada, Australia, Brazil, and many European nations, which is behind the bewildering strength of the American dollar. The Feds are going to have to reconsider their interest raising policy. In last month's newsletter, I predicted a financial crisis, a resurgence in gold, and big storms, which all happened.
The economic problems are continuing as wild fluctuations in stocks, commodities, and currencies express themselves globally.
If I had a lot of money to invest over the long term, I would put it into companies dedicated to the preservation, conservation and purification of water. This leads us to what comes next.
The Environment:

The New Moon opposite both Neptune and the asteroid Ceres points to a new awareness of our national infrastructure related to water. The lead-contaminated water exposed in Flint, Michigan is only the beginning of a process of discovery that water, our most precious national resource is in trouble. We have mindlessly dumped industrial and fossil waste into our rivers for over a century. It is now known that the recent more wide-spread practice of "fracking" seriously contaminates aquifers nearly to a point beyond recovery and that the oil and gas corporations knew it all along. Severe droughts in the Western U.S. combined with over population in these desert regions have depleted the vast underground aquifers upon which the populations there have depended for decades. Global warming has melted the glaciers in the Sierras and Rocky Mountains that have supplied the western states with fresh water for thousands of years. This region is currently experiencing a cycle of serious and prolonged drought. It has just been reported that the global mean temperature in 2015 was the hottest on record.
Interestingly, Trans-Canada (remember the XL Pipeline) is suing the U.S. Government (and its taxpayers) for not approving the pipeline of tar sands oil that would have been built across the middle of our nation spanning many of our most crucial rivers. Apparently, NAFTA contains the unbelievable right of corporations to sue countries in the so-called International Tribunal for threatening their profits. This is the very right I have pointed out in earlier newsletters, that the Trans-Pacific Partnership agreement contains! This should outrage the people of our nation and I have seen absolutely nothing on the mainstream news about this.
I just read an article by Dahr Jamail in Truth-out.org entitled "Radioactive Water from Fukushima is Leaking into the Pacific". "Fukushima is the biggest industrial catastrophe in the history of mankind" wrote Arnold Gunderson, a former nuclear industry senior vice president when he spoke to Truthout after the 9.0 earthquake in Japan caused a tsunami that destroyed the cooling system of Tokyo Electric Power Company's (TEPCO) nuclear plant in Fukushima, Japan." The article goes on to discuss, at length, the ongoing massive pollution as huge amounts of radioactive water are now circulating around the rest of the Pacific Ocean. The article goes on to say: "The plant has experienced a so-called "melt through" which means a melted reactor core had melted through some layers beneath it". Thus the massive melt-down continues. It is worth reading the article to get the whole story. Currently, no solution has been found in possibly one of the greatest tragedies of the 21st Century.
The giant methane gas leak in Northern California is thought by many to be worse than the BP Oil disaster since methane is the worst of the greenhouse gasses. When this pipeline was constructed in the 1970s, the safety mechanism was considered "unnecessary" and omitted from its construction. How many more of these disasters will we face before we move out of the "age of fossil fuels"? The current transit of Mars in Scorpio that retrogrades back and forth through August 2nd of this year will likely make these mandates inescapable, i.e. The mandate to convert energy production to wind, solar, and eventually, nuclear fusion.
Final Thoughts:

As we are all confronted in one way or another with the seriously critical challenges of our times, there is a tendency to either escape into fantasy, deny the facts, or simply go crazy; all of which are symptomatic of a society that has lost its balance and a humanity that has lost its soul.
Personally, my hopes for the future reside in the potential for great persons to rise within our own historic time with solutions forged from breakthrough scientific innovation. Secondly, we must tap into the very universe out of which we were all created, to retrieve the heart-centered vision that will inspire all of us to leave the darkness that threatens us and move into the light of understanding that will save us.
Stay tuned!
Linda
Linda Schurman
/
P.S. note the updating of the following menu item... very valuable info:
Survive on your own terms
updated
1/30/2016
---
P
Linda Lane my publisher, and me.
---
Introducing:
Jack is a long time friend of ours. In fact my husband Dick attended Jack's 4th birthday party. Dick was 4 as well.

We have read this book and plan to gift it to our grandchildren. It can be purchased at Amazon.

Developing and incorporating some or all of the well presented techniques into your everyday habits is genuinely life-enhancing at all stages of life.

Jack is eminently qualified to have authored this book. He ranks among the most accomplished people we know. He learned, used, and mastered networking techniques along his impressive career path.

This man "walks the walk". He's a good guy.

Linda
.
---
Special review
"My Near-Life Experience - How do I know when I am really me?"
By Veronica Entwistle
"My Near-Life Experience" is a book that once you start it, you can't put it down. The author's touching and poignantly honest journal of her exceptional life as an intuitive is also an historic accounting of the fascinating consciousness expanding movement of the 60s and 70s and where this work is going on today. Veronica's constant companion is compassion, as she travels throughout the world, extending help and support wherever she goes. Along the way, her personal tragedies are seen by her as the steps we all must take in life to grow, both emotionally and spiritually. Most importantly, she also traverses the inner world, converses with those "departed", and courageously stands in her truth as she develops a career in the media, interviewing people who are also travelers sharing their journeys into greater realities. I was alternately fascinated, moved, and inspired by Veronica's story and can't wait until her next book. This is a must read. You can buy this book at Amazon.com.
Linda Schurman

Click here to buy
What Next?
A Survival Guide to the
21st Century
more...
Click here to buy
_______
If you would like to have a session with Linda, please contact her by email at soothesayer@usa.net
or call her at (607) 273-1312.
_______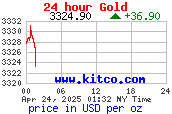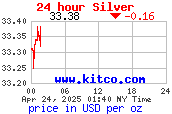 "One hundred thousand lemmings can't be wrong."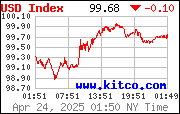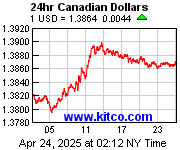 (How much CAD to buy 1 USD)
Quotes are for information only and delayed by at least 20 minutes.
following are six links that, over time, offer excellent insights into the financial crises we need to understand